CELLO Prof. Marie-Elisabeth Hecker
Masterclass Cello Prof. Marie-Elisabeth Hecker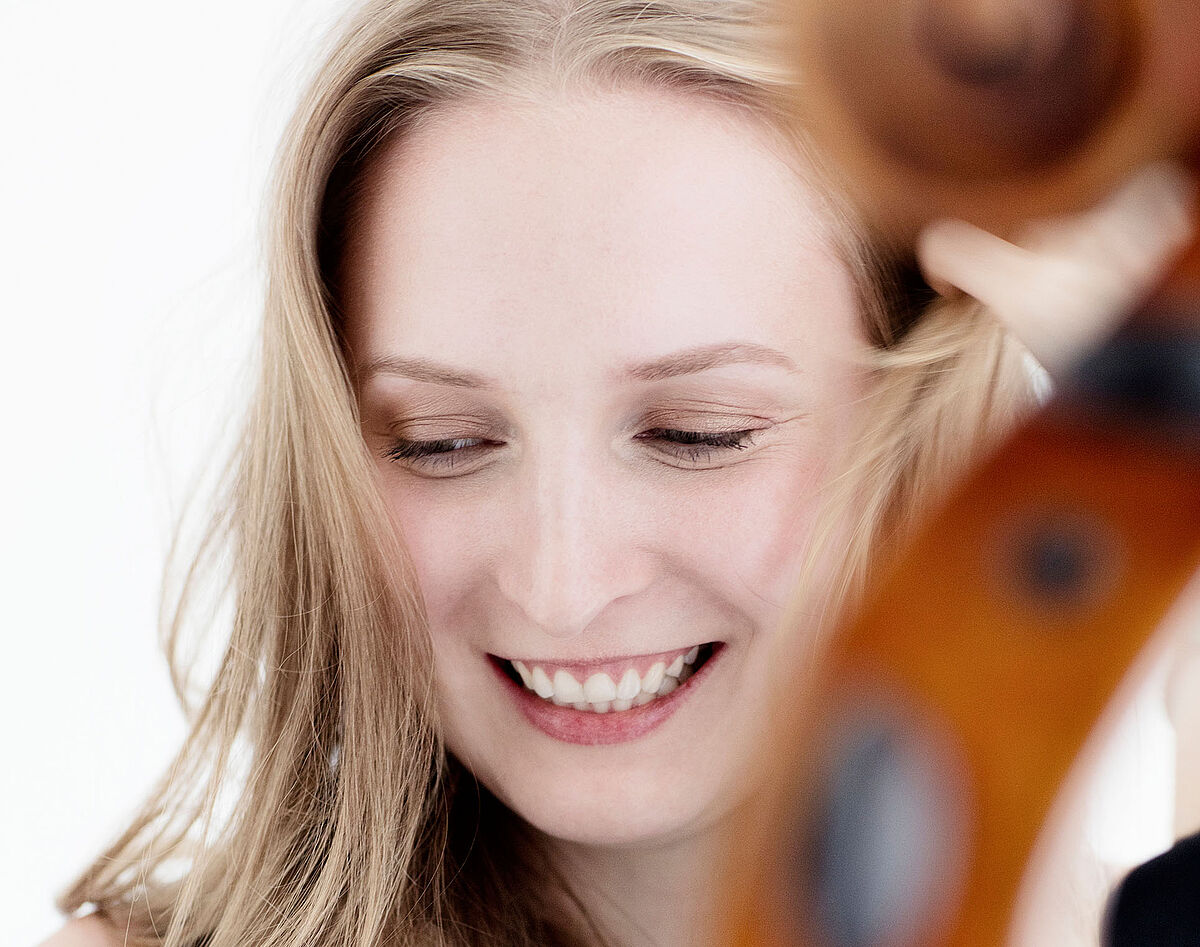 SOMMERCAMPUS | 26. International Masterclasses
Course dates: 19. - 26. August 2022
Preselection: Video recording (YouTube link), free selection of the piece
Anyone who sees Marie-Elisabeth Hecker live in concert could easily get the idea that she was born with her instrument in her arms. When playing the cello, she exudes an almost somnambulistic naturalness - and not only because she likes to play with her eyes closed: "heartbreakingly sad and somnambulistically beautiful", as DIE ZEIT put it.
Her international breakthrough came with her sensational success at the Rostropovich Competition in Paris in 2005, where she won - for the first time in the history of the important cello competition - both the first prize and two special prizes. Since then, Marie-Elisabeth Hecker has been one of the most sought-after soloists and chamber musicians of the young generation.
Accompaniment: Kiyoko Wakamatsu & Yoko Kuwahara
NOTE: This year's two cello courses are offered as a double course. This means that students have the opportunity to take lessons with both artists. The exact schedule will be determined in direct consultation with Prof. Marie-Elisabeth Hecker and Prof. Gabriel Schwabe.
Orchestral repertoire
The following repertoire is available for soloist performances as part of rehearsals and concerts with the orchestra.
Joseph Haydn: Violoncellokonzert Nr. 1 C-Dur Hob. VIIb/1
Joseph Haydn: Violoncellokonzert Nr. 2 D-Dur Hob. VIIb/2
Robert Schumann: Violoncellokonzert a-Moll Op. 129
Antonín Dvořák: Violoncellokonzert h-Moll Op. 104
Camille Saint-Saëns: Violoncellokonzert Nr. 1 a-Moll Op. 33
Edward Elgar: Violoncellokonzert e-Moll Op. 85
Piotr I. Tschaikowsky: Variationen über ein Rokokothema für Violoncello und Orchester Op. 33
---
SOMMERCAMPUS | 26th International Masterclasses
Course dates: August 18-26 2022
Preselection: Video recording (e.g. YouTube link), free selection of the piece