HORN Prof. Marie-Luise Neunecker
Masterclass Horn Prof. Marie-Luise Neunecker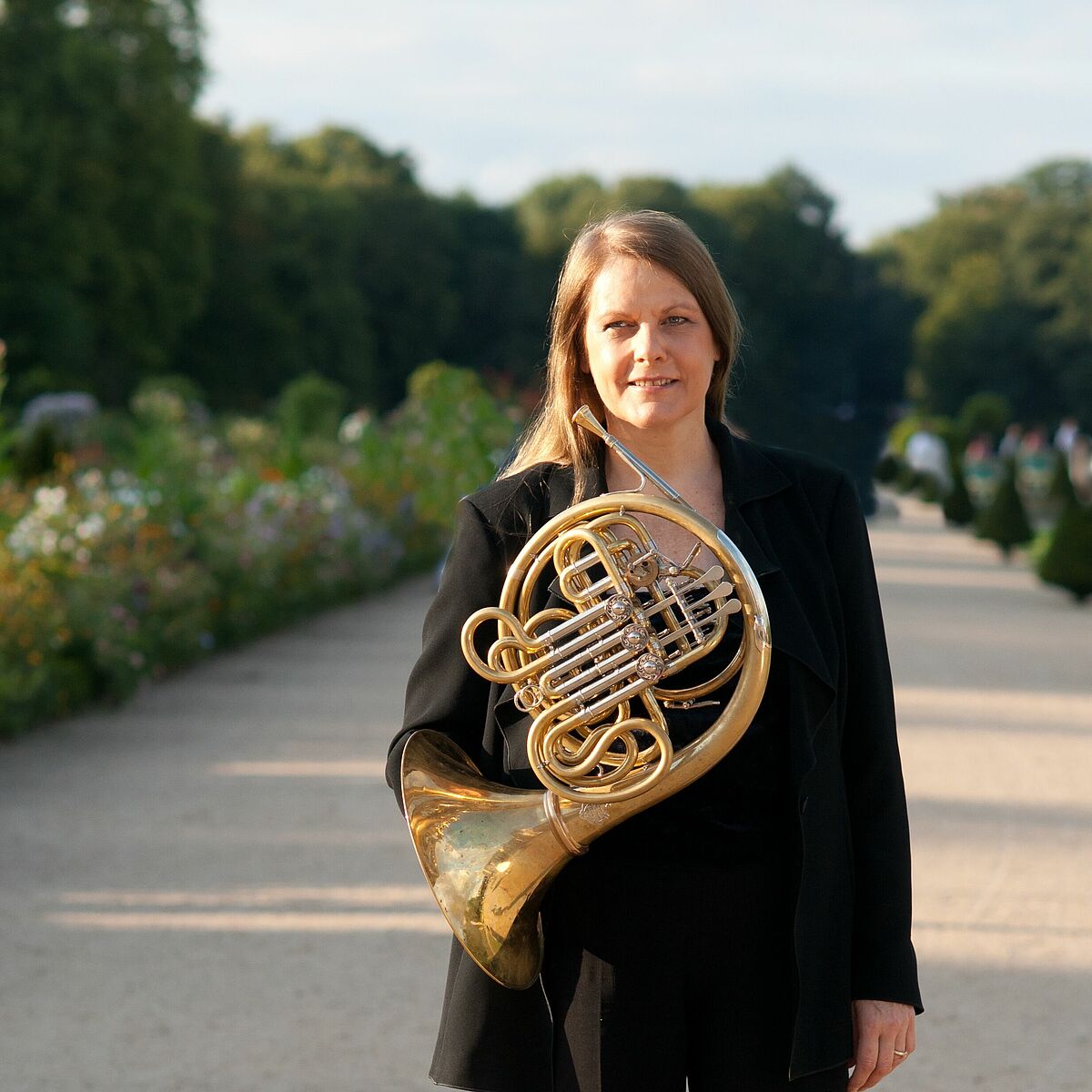 Highly acclaimed for her exceptional virtuosity, hornist Marie-Luise Neunecker is in great demand as a soloist and chamber musician, and she is considered one of the most distinguished instrumentalists of the present day.
During her tenure as principal horn of the Bamberg Symphony Orchestra and the Frankfurt RSO, she attracted attention as a prizewinner of several prestigious international competitions, including the German Music Competition, the ARD International Competition, and the Concert Artists Guild Competition.
Marie-Luise Neunecker was professor of horn at the HfM "Hanns Eisler" in Berlin until 2020. She travels as far as China for masterclasses.

Accompaniment: Ikuko Odai
Orchestral repertoire
The following repertoire is available for soloist performances as part of rehearsals and concerts with the orchestra.
Wolfgang Amadeus Mozart: Hornkonzert Nr.2 Es-Dur KV 417
Wolfgang Amadeus Mozart: Hornkonzert Nr. 4 Es-Dur KV 495
Wolfgang Amadeus Mozart: Hornkonzert Nr. 3 Es-Dur KV 447
Luigi Cherubini: Sonaten Nr. 1 and 2 F-Dur für Horn und Streicher
Richard Strauss: Hornkonzert Es-Dur Nr. 1 op. 11
Joseph Haydn: Hornkonzert Nr. 1 D-Dur
Robert Schumann: Konzertstück F-Dur für 4 Hörner und Orchester op. 86
---
SOMMERCAMPUS | 26th International Masterclasses
Course dates: August 18-26 2022
Preselection: Video recording (e.g. YouTube link), free selection of the piece
Registration
Courses SOMMERCAMPUS