PrOBe - Praxisphasen Orientierend Begleiten
The PrOBe project is an innovative practical concept of the hmt with which we are breaking new ground in music teacher education. It combines a long-term internship (practical year at school) in music with supervision by specially qualified music teachers from all school types (mentor qualification in music).
The school practice year is scheduled for the third academic year and pursues two goals: (1) to clarify aptitude with regard to one's own career aspirations and the chosen course of study and (2) to initiate and advance the professionalisation of pedagogical action in the future vocational field of school.
The music mentors are tied to the university with teaching assignments and continue to qualify themselves further. The hmt and the participating internship schools aim to create a reliable school network in which the music mentors play the role of interface persons between the institutions.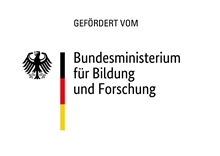 The project "PrOBe - Praxisphasen Orientierend Begleiten" is part of the joint project "LEHREN in M-V LEHRer*innenbildung reformierEN" ( ZLB) of the four teacher training universities in Mecklenburg-Vorpommern and is financed by the Federal Ministry of Education and Research (QOL) within the framework of the "Qualitätsoffensive Lehrerbildung".