Academy of Music and the Performing Arts
The State of Mecklenburg-Vorpommern's Akademie für Musik und Darstellende Kunst (Academy of Music and the Performing Arts - AMDK) was founded on the 13th July 2016.
It provides practice-oriented training programmes for up-and-coming performers. Supported by scholarships and project grants, the hmt students are given the chance to gain experience at theatre companies during their training, whilst earning a reasonable wage.
Based at the Rostock University of Music and Drama, it works as an interface between theatres and orchestras on the one hand and students on the other.
The academic-artistic advisory board includes all of the theatre companies that are financed by the state or local districts, including the Mecklenburg State Theatre Schwerin, the Theater Vorpommern Stralsund/Greifswald/Putbus, the Theater und Orchester GmbH Neubrandenburg-Neustrelitz and the Volkstheater Rostock with the Norddeutsche Philharmonie Rostock. The junge norddeutsche philharmonie is also involved. The State of Mecklenburg-Vorpommern's universities and universities of applied sciences that offer artistic degree courses are invited to take part in the advisory board of the AMDK.
The core funding is provided by the Ministry of Education, Science and Culture Mecklenburg-Vorpommern. This is supplemented by co-financing on the basis of cooperation and the raising of external funds.
As of: 10/10/2016
Contact: amdk@hmt-rostock.de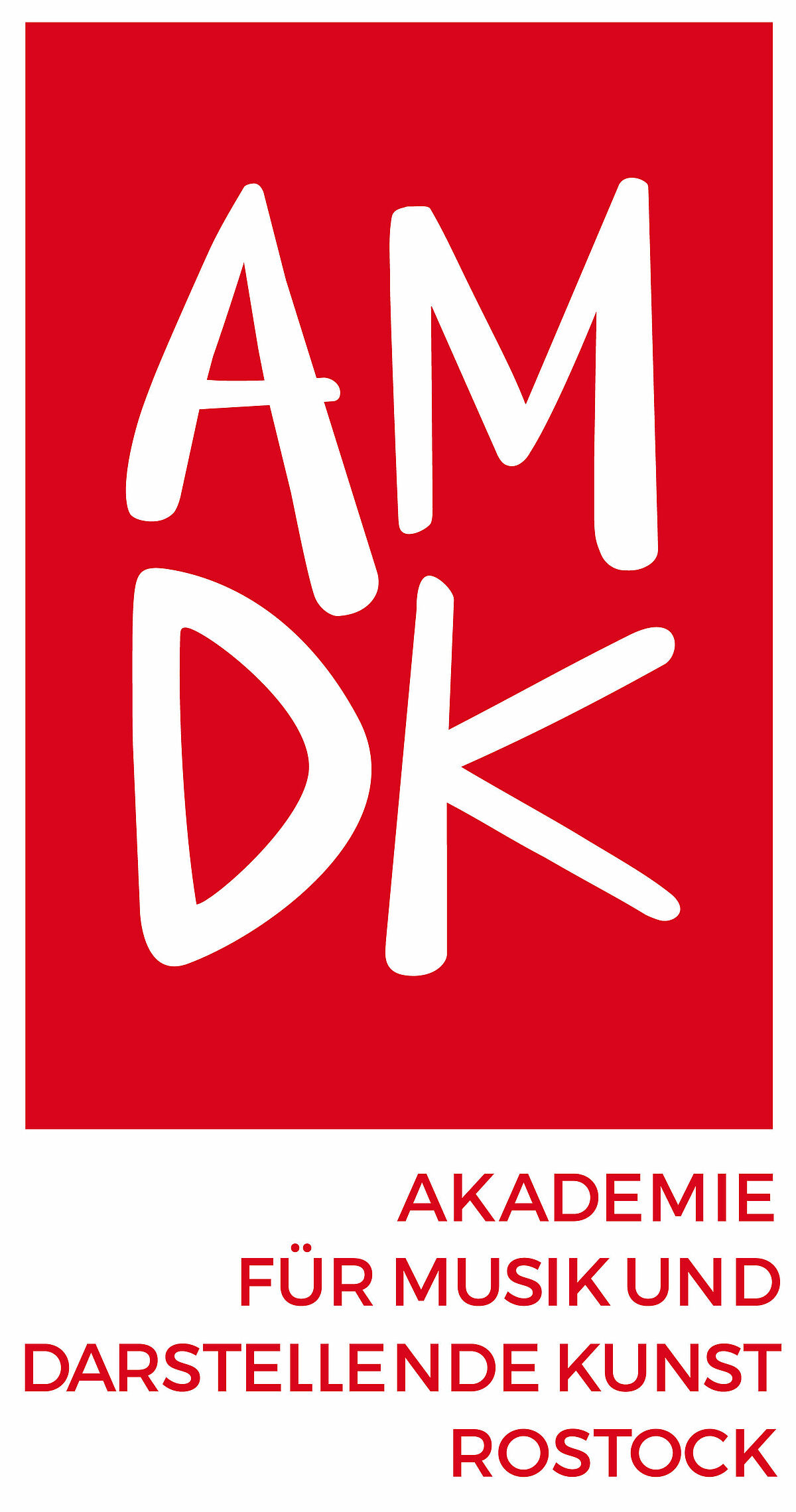 ---